Offtakes; Dilution for Action; Board Arrivals/Departures; Misunderstandings; Rare Earths in Mushrooms; Long Term Price Trends;
Rare Earth 2020, June 5 issue
You know that June has arrived, if you receive Hastings Technology Metals annual announcement about some off-take agreement.
Less talk, much action: Northern Minerals (NTU.AX) make an all-out effort get up to speed, in order to eventually become a heavy rare earth manufacturer. Different from certain complacent junior miners in Australia, there is really something moving at NTU, and that requires money.
NTU went to the market to raise capital, Plan B, since the Australian government decided to disapprove of the AU$ 20 mio investment of China Northern Rare Earth Group (Baotou Steel Group "Baogang"), the world's largest light rare earth producer, in Northern Minerals.
According to NTU's 2019 annual report, already the vast majority of NTU's top 20 shareholders apparently are Chinese, whether corporates or natural persons. Also 5 out of 8 NTU board directors are apparently of Chinese descent (whether naturalised citizens, mainland or overseas Chinese). Did the Australian government think it is too many? Were there alternative investors queueing up? What is the rational of stopping this investment?
Thanks for reading.
//Companies
Hastings Technology Metals has inked a master agreement with German automotive supplier Schaeffler Technologies AG for the supply of its mixed rare earth carbonate (MREC).

The agreement also represents further security that Hastings will be eligible for a German Government loan to support its mine and processing plant construction.
Comment: Hastings seem to pin hopes on the Euler Hermes Loan Guarantees. What do Schaeffler do with mixed rare earth carbonate?
Hastings, Cadence's joint venture partner in the Yangibana Rare Earth Project in Australia, will supply 'MREC', meaning its products from the mine, for an initial ten-year period.

Cadence owns 30% of the Yangibana, Yangibana North, Gossan, Hook, Kanes Gossan and Lions Ear Rare Earth Deposit, which form part of the Yangibana Rare Earth Deposit.
Comment: According to the colourful "executive summary" of Hastings definitive feasibility study, the product, if ever, would come from the Bald Hill and Fraser's deposits, not related to Cadence.

Northern Minerals Ltd has raised A$9.98 million in a strongly supported share purchase plan (SPP) with funds for continuing development of the company's projects and operation of its business centred on the Browns Range Heavy Rare Earth Project in northern WA.

The SPP follows completion of tranche-1 of the company's total A$22 million placement to various sophisticated investors on April 28, which raised cash proceeds of A$6 million before costs.
Australia's ambassador to the United States Arthur Sinodinos remains hopeful for ASX-listed Lynas Corporation's pitch to win US military funding for a rare earths processing plant in Texas despite recent setbacks.
The Construction Air Permit, in conjunction with the Special Use Permit issued in December 2019 by Johnson County, Nebraska, means that NioCorp is now positioned to launch construction activities at the Project site as soon as possible after Project financing is obtained.
Comment: This is scandium. An aluminium staple. Also no finance.
His understanding of the magnet supply chain is critical, especially in the current global environment where industrial supply chains are being redefined. As North America is looking to bring rare earths downstream processing back home, Matt's experience with magnetic product design for various industries from aerospace to automotive is important for Geomega to fit in that supply chain.
Comment: Possibly the first North American company in a long time to regularly turn out commercial quantities of rare earths.
Mkango Resources Ltd. (AIM/TSX-V: MKA) (the "Company" or "Mkango") regrets to announce that, because of new work commitments, Sandra du Toit has stepped down as a Non Executive Director of the Company.
Comment: She was head of mining investment at Standard Bank, South Africa.
The British research project RaRE has set itself the goal of setting up a continuous supply chain to integrate recycled rare earth magnets into electric vehicles. Bentley is one of the companies involved in the project, which is led by HyProMag, a spin-off from the University of Birmingham.

The British government provides 1.9 million pounds of funding for the project. The project partners are contributing another £700,000.
Comment: Talaxis is a member of Noble Group, with exposure to several junior RE miners.
So it had a cash runway of approximately 23 months from December 2019.

Arafura Resources has a market capitalisation of AU$79m and burnt through AU$12m last year, which is 15% of the company's market value. As a result, we'd venture that the company could raise more cash for growth without much trouble, albeit at the cost of some dilution.
Comment: An off-take for Arafura's by-product phosphoric acid could enhance investor confidence.
//Politics
Additionally, they also unveiled a shared vision for maritime cooperation in the Indo-Pacific and signed seven agreements across crucial areas such as defence and rare earth minerals. But the big one is the Mutual Logistics Support Agreement, aimed at increasing military interoperability through enhanced defence exercises.
//Applications
Researchers exploit the peculiar structure of yttrium monoxide to cool the gas to ultralow temperatures and record-breaking densities.
//Market
What is the one thing that would be a game-changer for the rare earth industry outside China?

Pol Le Roux (Lynas): To convince magnet makers and buyers to invest outside China. How can the industry grow if we do not make the end product? … So if we make more oxides, the only customer is China.

Lynas' involvement with Japan goes right back to the beginning. How difficult was it at the start?

Pol Le Roux (Lynas): The support of the Japanese government was really decisive in the survival of the company.
Comment: Government support in action, not only words.
And, the US Department of Commerce said on Wednesday local time that the restrictions on the 33 Chinese companies and institutions listed last month will be officially implemented this Friday. Recently, Sino-US relations have been strained again, and the allocation value of rare earth resources of strategic resources has been paid more attention. In addition, the current domestic expectations of rare earth purchases and storage are strong, especially for medium and heavy rare earths. Subsequent rare earth supply is expected to decrease, superimposed demand grows steadily, and prices may rise again.

Securities Times believes that the domestic light rare earth is facing competition in the international market, and prices are expected to remain weak; the supply of medium and heavy rare earths is tight, coupled with the expectation of the State Reserve Bureau to collect and store, the price base is expected to gradually increase.
Comment: Heavy rare earth dysprosium, terbium, gadolinium and holmium have already been on a multi-year uptrend. See short term price graphs and historic prices for the current trend.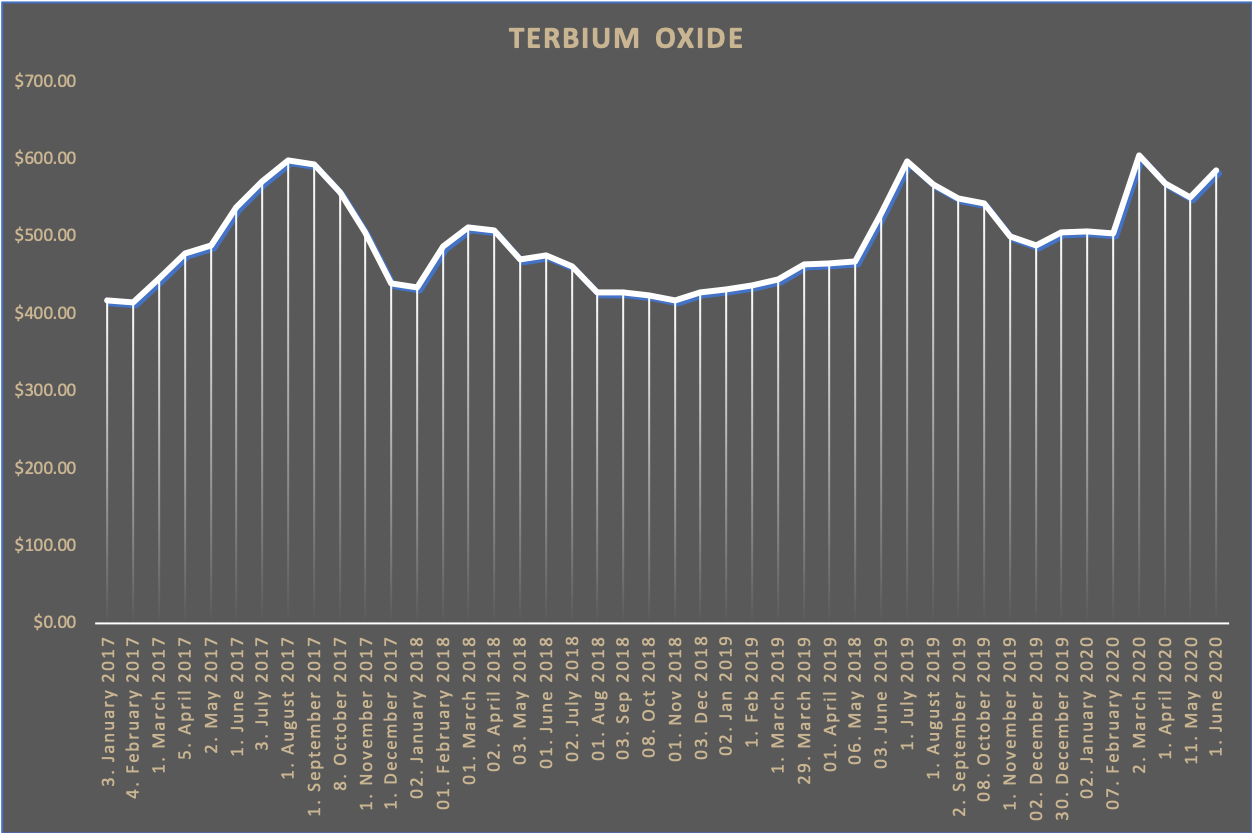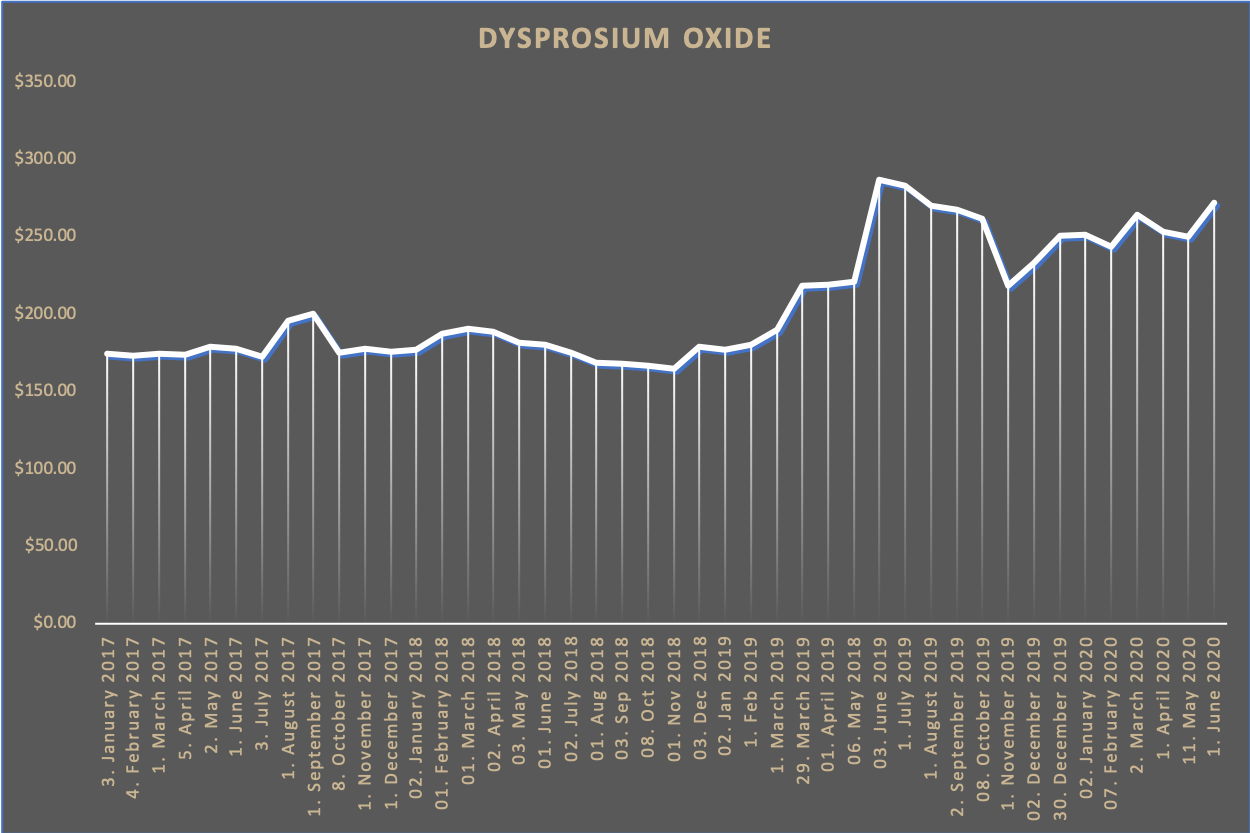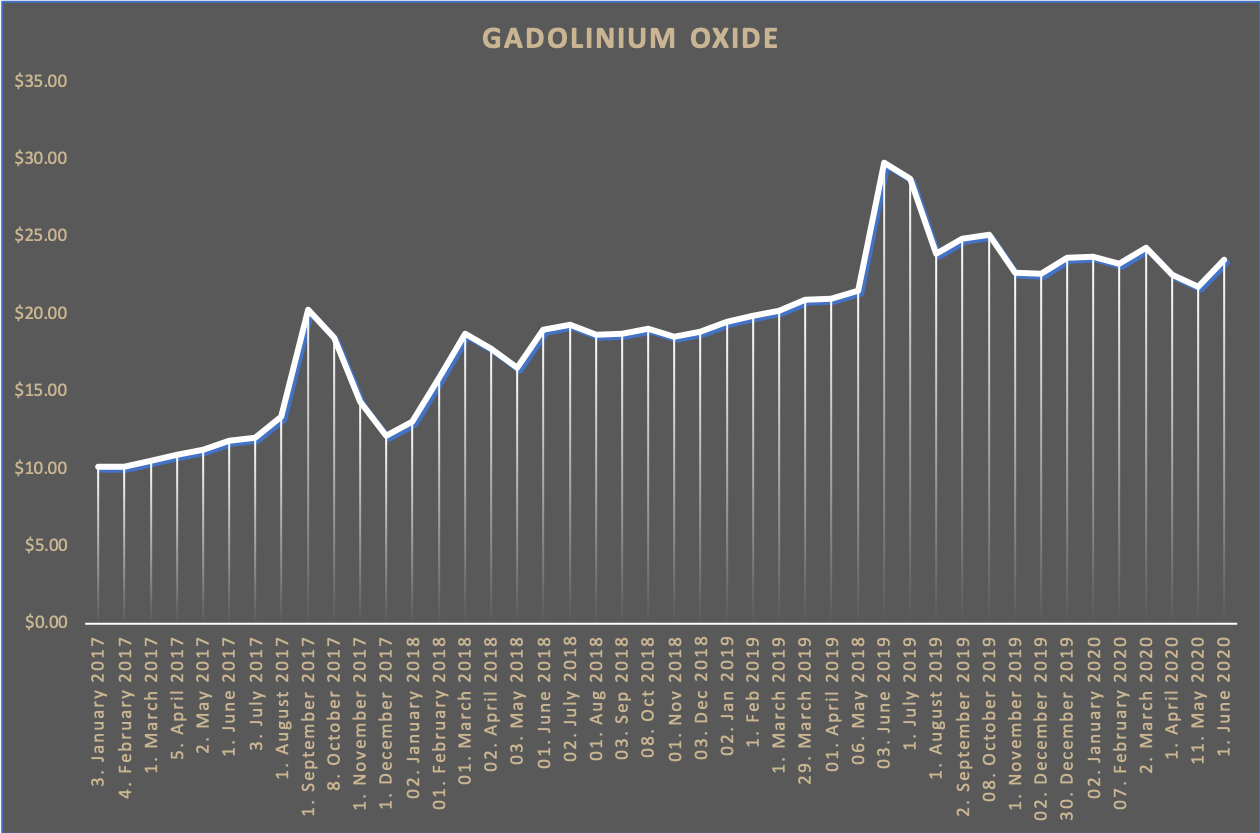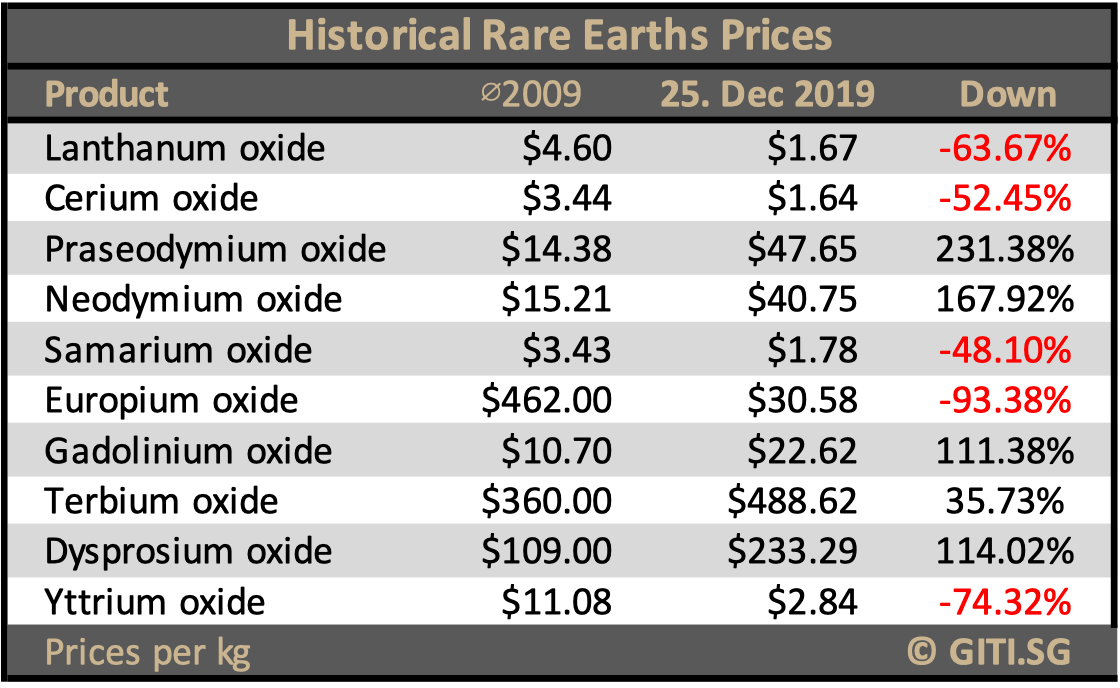 //Science
This is the first long-term study to monitor the content of REEs in four edible mushroom species. Over 21,900 samples of fruit bodies (sporocarps) of Boletus edulis, Imleria badia, Leccinum scabrum and Macrolepiota procera and their underlying soils, collected between 1974 and 2019 from 42 forest sites in Poland were examined in an attempt to understand the time evolution of the presence of REEs in the environment.

Comment: Very obvious, Lynas speak the truth. Once there is the long overdue permanent disposal facility, all will be perfect on the Malaysia side.