Malawi RE Lawsuits; Loss by TREO; Native Title; Disruptive Recycling; RE in Steel; China's all-out RE Application Research; RE & Minor Metals Events
Rare Earth 2020 June 30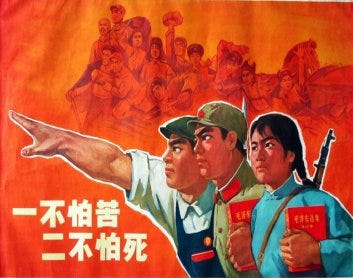 [1. Don't fear hardship 2. Don't fear death]
China's defeat in the WTO dispute over the question, if China has an inherent right to being counted as market economy by simply having been a WTO member for 15 years, continues to make only small ripples in the press, even though the implications of this are quite substantial.
And a corporate defeat: 6 weeks for appeal have passed and Lindian seem to have surrendered in the court battle for Kangankunde RE deposit in Malawi. Lindian share the fate of Lynas, who in the same court had the same problem with the same company and the same person: Rift Valley Resource Development Ltd (unrelated to Pensana's former incarnation Rift Valley Resource RVY:ASX). And, yes, it is true, the deposit even had a role in a law suit of a Malawi furniture company.
"In TREO we trust". Total Rare Earth Oxide content of RE-deposits. Most junior RE miners base their economic assessment on 100% recovery of the TREO contained, and all that paired to a stellar "basket price".
However, on every step of the way you lose rare earth content, from the actual reserve, via mining, concentration, cracking to separation.
If one operates at an average 90% recovery rate for every step of the way, it ends up with just below 60% of the originally assessed TREO.
Should the average recovery rate be only 50%, the process results in barely 5% of the originally assessed TREO.
Process is of essential importance, but so is TREO.
There are of course all the other important factors determining competitiveness of a RE deposit, see for reference Gustavo A. Silva, Carlos O. Petter, Nelson R. Albuquerque. Factors and competitiveness analysis in rare earth mining, new methodology: case study from Brazil (2018).
The results of that methodology are partly disagreeable, as e.g. Norra Kärr in Sweden ranks high on the competitiveness list, even though it was already barely break-even at peak 2010 REO prices. And Lofdal is extremely small, half the size of Storkwitz, which was abandoned for holding only 20,000 t TREO. But generally the methodology is food for thought.
We'll run a lot of numbers in the second half of the week and update you at the end of the week on stocks, REO prices and price charts for the first half of 2020.
Thanks for reading.
---
//Companies
MP Materials is privately held by affiliates of two U.S. investment advisers, JHL Capital Group LLC of Chicago and QVT Financial LP of New York City, with Leshan Shenghe Rare Earth Co. Ltd. of Shanghai holding a 9.9% non-voting share.

That minority ownership stake by a Chinese firm has led to unfortunate disinformation about the company.

MP has been operating it since 2017, and produces a rare earth concentrate product that amounts to in excess of 36,000 tons of rare earth oxide equivalent per year (or 15% of world rare earth market demand).
Comment: There is so much wrong in this (sponsored?) article. Just one example: World demand in rare earths is measured in >99% pure material. Mountain Pass's 36,000 t are ∅6.567% pure material. Consequently, following their own assumptions, MP's 36,000 t of output would be 1.3% of world rare earth market demand, not 15% as per this article.
Arafura Resources says it has reached an agreement with Anmatyerr native title holders for access to its proposed Nolans rare earths mine and processing plant near Aileron, 135 kilometres north of Alice Springs.

The agreement paves the way for the Minister for Resources, Paul Kirby, to grant Arafura's mineral leases, says the company in a media release.

Subject to raising finance and approval of its mining management plan, Arafura hopes to start work on construction at the site in 2021, says Mr Lockyer.

Arafura signed an exploration agreement with the Anmatyerr people in 2005.
Kiril Mugerman, president and CEO of Quebec-based Geomega Resources, says the company has developed "disruptive technology" to separate and recycle rare earth elements (REEs) used in permanent magnets.

Rather than use hydrochloric or sulfuric acid in its process, Geomega uses a different reagent that Mugerman says has been adapted from another industry and is more environmentally friendly. The company can capture and recycle at least 95 percent of this reagent in its batch process while also recovering niobium, iron and four rare earth elements: neodymium, praseodymium, terbium, dysprosium. Its process recently received a patent from the U.S. Patent and Trademark Office.

Geomega's process produces REE oxides with 99.5 percent purity, Mugerman says.
Lindian Resources (LIN) has appointed Giacomo Fazio as a Non-Executive Director, effective immediately.

He is currently a Non-Executive Director of Volt Resources (VRC).

Lindian is still searching for a new CEO following the resignation of Shannon Green in May.
Commerce Resources Corp. (TSXv: CCE, FSE: D7H0) (the "Company" or "Commerce") announces that it has completed its previously announced non-brokered private placement (the "Offering"), as described in its News Release dated May 8, 2020, pursuant to which it has issued an aggregate of 6,686,939 units (each, a "Unit") at a price of $0.18 per Unit for gross proceeds of $1,203,649. Each Unit consists of one common share in the capital of the Company (each, a "Share") and one common share purchase warrant (each, a "Warrant"). Each Warrant is exercisable into one additional Share at a price of $0.24 per Share for a period of five years from the closing date. The Offering was oversubscribed by $203,649.
Xiwang Special Steel plan to establish a joint venture with the Metal Institute of the Chinese Academy of Sciences to produce and sell steel products
The scope of the joint venture business is engaged in, among others, the research and development, production and sales of rare earth special steel, various types of steel and steel products.

After the conclusion of the final agreement, the joint venture's registered capital will be 65% owned by the Chinese subsidiary and 35% jointly owned by the Institute of Metals [ca. 16.6%] and technical staff of the Chinese Academy of Sciences [ca. 18.4%].
Comment: Actually, a cooperation agreement has already been existing since November 2014. China's produces ca. 1 billion tons of crude steel. Meaningful application of rare earths as a steel alloy could have quite an impact. The national development fund of state-owned China Development Bank (CDB) used to hold 25.8% of the China entity, but this has been diluted to 4.41%. About 30% of the company is listed on the Hong Kong Stock Exchange (1266.HK).

The company entered into an agreement in July 2019 to acquire up to a 60% interest in the project and changed its name to Ionic Rare Earths from Oro Verde in March.

Makuutu's geology is similar to the ionic adsorption clay deposits in southern China, which are the cheapest and most readily accessible source of heavy rare earth oxides. Ionic is looking at less than US$50 million to build a plant to produce at least 2,000 tonnes of rare earth oxide equivalent annually, with over 45% heavy rare earths and greater than 50% critical rare earths.

"In ionic clays, we're not cracking any minerals or producing or releasing radionuclides in the process, so we don't end up with a legacy issue," Harrison said. Radionuclides are atoms with excess nuclear energy, making them unstable.

The resource estimate for the project was recently upgraded to 78.6 million tonnes of ore grading 840 parts per million total rare earth oxides, or TREO, at a reduced cutoff grade of 300 ppm TREO-cerium oxide. Harrison said another upgrade is expected, given only a small part in the central exploration tenements has been tested.
Comment: Makuutu TREO 66,000 t. As per agreement with Rwenzori Rare Metals Limited, Ionic have now earned-in 31% of the project.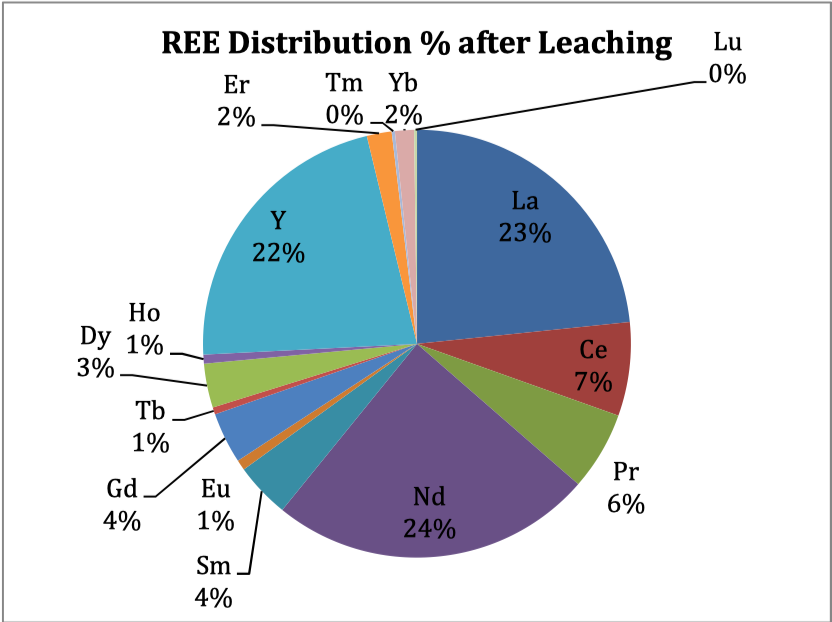 From Makuutu REE Clay Project, Uganda, Competent Person Technical Report
---
//Market
As consumer trends change, demand for items that require rare earth elements continue to rise. However, that industry has been dominated by China, in turn, sparking concern among company officials and lawmakers on Capitol Hill.

One America's Stephanie Myers sat down with Geomega Resources President Kiril Mugerman to discuss the threat.
---
//Applications
2020-06-24 17:48:38 Source: China Nonferrous Metals News

Recently, Baotou Rare Earth Research Institute built an industrial test production line with an annual output of 300 tons of hydrogen storage alloy materials. It is understood that the production line uses a 200kg intermediate frequency induction furnace using a casting process and a 300kg intermediate frequency induction furnace using a rapid quenching process to develop alloy products. This production line is a staged achievement of the "Cooperative Research on Preparation and Performance of Rare Earth-based Y2FeSb2 Hydrogen Storage Alloy" project. It is reported that this project is a cooperation project between Baotou Rare Earth Research Institute and the Department of Chemistry of Lomonosov Moscow State University in Russia.

In recent years, Baotou Rare Earth Research Institute has continuously strengthened international cooperation, and has carried out a number of projects with Sweden, France, Germany, Russia, Slovenia, Japan, India and other countries in the fields of hydrogen storage, magnetic materials, magnetostriction, magnetic refrigeration, rare earth beneficiation, and other international cooperation projects. At the same time, through bilateral exchanges and holding international seminars, etc., the international influence in the field of rare earth materials research and application has been greatly enhanced.

The industry believes that although our country's annual output value of hydrogen storage, magnetic materials, magnetostriction, magnetic refrigeration, rare earth beneficiation and other industries is about 10 billion U.S. dollars, the output value of the terminal application field that it drives is more than hundreds of billions of U.S. dollars.

However, due to the lack of core technology patents in China in terms of magnetic materials, magnetostriction, magnetic refrigeration, etc., the high-end magnetic materials market required for strategic emerging fields has been monopolised by foreign countries and has become a bottleneck for the development of related industries, so it should be strengthened. The basic research, original innovation and key technological innovation of industrialisation of rare earth magnetic materials strengthen the cooperation between upstream and downstream industries and enhance the overall competitiveness of the industry.
---
//Policy
With effect from July 23, all caps on equity stakes in securities, fund management, futures and life insurance companies will be removed, allowing for total ownership of such businesses by foreign entities, the Ministry of Commerce and the National Development and Reform Commission said in a joint statement issued on Wednesday.

Restrictions on foreign investment in commercial vehicle manufacturing will also be lifted, it said.

The negative list now runs to just 33 items – down from 40 – and is even shorter in China's designated free-trade zones, according to the statement.

However, China's news broadcasting, public polling, online news services and education sectors will remain largely off-limits to foreign investment, while telecom operators, nuclear plants and airlines must be majority-owned by Chinese firms.

Foreign players in those sectors would "have to explore what opportunities exist now that the door is open, [but] the outlook is far less rosy than it would have been had this happened less than two decades after China's accession to the WTO", it said.

While China's postal services, social science research and rare earth mining sectors remain completely closed to overseas investors, there was further easing in the construction sector.
To solve this problem, DOE is researching ways to identify and extract critical minerals and rare earth elements from previously untapped sources in the United States, such as our vast coal reserves. Some five million metric tons of critical minerals could come from the recoverable reserves in Appalachia, with even more from our basins in the Western States.

Just last month we announced up to $30 million for innovation in critical materials processing technologies, which will move us closer to innovations that reduce both the cost and the environmental impact of the production of these materials.
Another supply chain that is overly dependent on China is that of critical minerals, including the "rare earth elements (REEs)." Critical minerals and REEs are used in electronic products like smart phones, computer and TV screens, and LED lights. But they are also needed to build satellites and important defense systems like aircraft and guidance systems, refine crude oil, and generate power from renewable energy sources.

Our plan is to combine innovation and a revived private sector to win the critical minerals battle against China. We will do it diversifying supply, developing substitutes, and driving recycling of critical minerals and rare earth elements.

The Department is researching ways diversify supply by identifying and extracting critical minerals and REEs from previously untapped sources, such as our vast coal reserves. We have already found recoverable coal reserves in the Appalachian and in western state basins that could produce a combined ten million metric tons of critical minerals. The catalyst for these discoveries was research done by our National Energy Technology Laboratory, which explores REE separation technologies.

Dan Brouillette is the U.S. Secretary of Energy [for another ~6 months]
---
//Events
Through this webinar, REIA seeks to illustrate the heterogenous impact of COVID-19 and how various organizations, including REIA members, adapted to the unprecedented situation brought by the pandemic and how they planned for a post COVID-19 business scenario.

Date: July 16 2020

Time: 13.00-15.00 (CEST)
We will be providing you with the latest insights including macroeconomic development, subsidy policies, industry value chain, downstream demand (NEV & 5G), battery recycling technologies, development and application of cathode and anode materials. [a simultaneous online and offline event]

Date: July 13-14 2020
---
//Links
Argus: Covid-19 to change the structure of base and minor metals markets
Global Mining Review May/June 2020 issue